Adopting a Beagle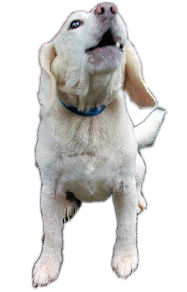 View our Available Beagles!!
Please understand that we are ALL VOLUNTEERS doing this in our spare time, and our dogs are fostered in private foster homes. We unfortunately do not have a kennel facility for you to visit. All adoptions will follow the process below for the safety and best interests of the dogs in our care, and the volunteers of our organization:
Fill out our online adoption form.

We will contact your personal reference and also your veterinarian if you have current or past pets. We do this to determine if you have provided appropriate medical care for your animals. (Please note that all of your own pets must be spayed/neutered.) Applications may be declined based on references alone. Otherwise, within a few days, an Adoption Counselor from CBR-East will contact you to set up a telephone interview, and possibly an in-home visit. Please note that the interviews last at least one hour, so if you are not willing to spend this time discussing beagles and adoption, then please do not submit an application.

NOTE: We do not have a blanket policy regarding fences for our rescue dogs. That said and all things being equal, those homes with secure fencing are likely to have a significant edge, and some dogs will be excluded for consideration without one. You should also note that most of our rescue dogs are not good candidates for "invisible" (electronic) fencing.


After your application has been processed and approved, we will try to match you with one of our available beagles. It is our responsibility to place each of our dogs with the home best suited for them, regardless of the order in which applications are received. Rescue is not a "first come, first serve" situation, and we appreciate your understanding that our goal is always to provide the best possible home we can for each dog we have, so that they never have to come into rescue again. Not every dog is suitable for every home, no matter how good or loving a family is. That is why our goal is to get to know both you and our dogs as well as we possibly can, to make sure that EVERYONE lives happily ever after.

While we completely understand how easy it is to fall in love with a photo or a sad story, we hope that you will also understand our commitment to our dogs is our sole purpose for doing this work. Please understand that the match, or lack thereof, is no reflection on you as an adopter. We will collaboratively schedule convenient dates and times for meetings, but if you are not ready to bring your new dog home within a week or two, please do not expect us to hold the dog for you.

Depending on your criteria and setup, we do not always have a match for you, but we may present the dog that is closest to what you are looking for. If you are not interested in learning more about that dog, then we can put you on a waiting list for another dog that may meet your criteria. Please note that CBR-East RARELY gets puppies (under 9 months), and young females are not in the rescue very long, so we may not process your application if that is the only type of dog you will consider adopting.

After a match has been found, you will be presented with detailed information about the dog, and will be put in touch with the dog's foster home. You will be able to ask questions and learn more about the dog from the foster home. Please note that approval to adopt does not guarantee that every Beagle in the program will be available for you to adopt. *Applications for specific dogs will be considered, but may not be honored if the match-up is not "right."*

Potential adopters, including all household members and current dogs are required to travel to the foster home of the Beagle with whom you have been matched. These homes are throughout NJ and eastern PA, so it may be a factor in whether or not you can travel to the home as to whether the meeting and adoption can proceed. We need to make sure that all household members are on board with the adoption, and that the dogs get along with each other. We CANNOT ship our Beagles!

Our adoption fee is $200 for adult Beagles, and $250 for Beagle puppies.

All of our Beagles are spayed/neutered, up to date on vaccinations, heartworm tested negative, micro-chipped, and started on heartworm preventative and flea/tick preventative.

POST ADOPTION SERVICES: Cascade Beagle Rescue has an online support group for all adopters. In addition to meeting fellow adopters of rescue beagles, many of our volunteers - including pet trainers and behaviorists - are in this group, and are there to answer questions and to guide you as you introduce your new Beagle to your life!
Congratulations on completing the first step to adding a Beagle to your family!
To report problems with this site, please contact the webmaster.