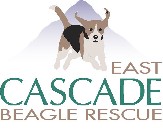 There are many beagles needing homes due to a variety of reasons. It is our job to match you with a beagle that will fit your lifestyle. By providing us with the information contained herein, it will better aid us in this process. The information you provide will be held in strictest confidence and will only be used for this purpose.
**Applicants must be at least 18 years of age or older!**

*= Please note that these fields must be completed
INCOMPLETE APPLICATIONS WILL NOT BE PROCESSED!!
Personal Information
* Name (First and Last):
* Spouse/Live-in Partner's/ Roommate's First and Last Name:
Please write "N/A" if you live alone
* Street Address:
City:
State:
Zip Code:
* Home Phone:
Cell Phone:
* Email:
Occupation:
Work Phone:
Can we contact you at work?
Yes No
Hours you are at work
Days you are at work
Adoption Information
| | |
| --- | --- |
| * Have you read and understand the CBR-East Adoption page? By indicating "yes," you acknowledge that a home visit may be required, and will allow a CBR-East volunteer to complete this. You also acknowledge that there is an adoption fee ranging from $200-$250, and that CBR-East reserves the right to deny any application. | Yes No |
Where did you hear about CBR-E?

(select all that apply)

Internet Search/Web
Petfinder

Word of Mouth/Friend
Sign or Poster
Newspaper Article

Rescue

Which rescue?

Shelter

Which shelter?



Other (please explain)

Why did you choose to adopt a beagle?:
Are all family members in agreement about adopting a beagle?
Yes No

For what will the beagle be used?

(select all that apply)

Pet/Companion

Hunting
Breeding
Companion for children

Guard-dog/protection

Other

Have you had beagles before?
Yes
No
This dog will primarily be in:
House
Outside
Where will the dog be left while you're away from home?

Run of house
Crate
Garage

Yard
Doghouse

Other (please explain)

| | | |
| --- | --- | --- |
| What is the longest period of time the dog will be left alone? | How many children in the home? | How many adults in the home? |
| | | | | | |
| --- | --- | --- | --- | --- | --- |
| | Child #1: | Child #2: | Child #3: | Child #4: | Child #5: |
| Names and ages of children in the home: | | | | | |
Do all of the adults work?
Yes
No
Is anyone home during your work hours? Yes No

If you responded "yes" please tell us who is home during the day:
In what type of dwelling do you live?
Single Family Home
Townhouse
Apartment/Condo
Mobile Home
Duplex
Do you own or rent?
Own
Rent
If you rent, does your lease allow pets?
Yes
No

How long have you lived there?
| | |
| --- | --- |
| Landlord's Name: | |
| Landlord's Phone: | |
Is your yard fenced?
Yes
No
Is it suitable for a dog (i.e., fenced on all sides)?
Yes
No
How tall is the fence?

What material (chain-link, wood), is the fence made of?

Are you willing to install a fence if you do not currently have one?
Yes
No
If no fenced area is available, how will you handle exercise and toilet duties?
Will the beagle be walked? Yes No

If yes, how often?

Will the beagle be exercised in a fenced in yard? Yes No If yes, how often?
Is there a pool or pond in the yard? Yes No

If yes, please describe:

Will the beagle be allowed to run free of restraint in an unsecured area (i.e., roam the neighborhood, spend time in an unfenced yard, etc.)?

Yes

No

Are you aware of the dangers of leaving your beagle outside in an enclosure when you are not home? (i.e., beagle could dig under or climb over fence, become a nuisance barker to neighbors, or even be stolen)

Yes
No

Are you aware that beagles are quite vocal and can bay loudly at times?
Yes
No
Are you aware that beagles cannot be let off leash because they will run off?
Yes
No
*Are you aware that beagles can take up to 30 days to adjust to a new environment and that this adjustment period may result in a lack of enthusiasm for play or other activities, etc?
Yes
No
Are you planning to move or take a vacation within the next 2 months?

IF YOU ANSWERED "YES," PLEASE NOTE THAT THIS MAY NOT BE THE BEST TIME TO ADOPT A BEAGLE! Our rescue Beagles need stability in the first few months in a new home. Please consider pending your application until a later date.

Yes
No
Who will care for your beagle when you are away from home for more than a day?
If you move, what will you do with your beagle?
Are you prepared to take on the financial obligation of adopting a dog - food, licensing, routine vaccinations, heartworm prevention, flea and tick preventative, and unforeseen medical needs?
Yes
No
Which member of your household will be the primary caregiver for training, feeding and general care?
Are you willing to housetrain a dog if necessary?
Yes
No
Are you planning on taking your dog to a basic obedience class?
Yes
No
How do/would you discipline your beagle?
Do you realize that at some point your beagle will inevitably destroy something of yours?
Yes
No
Is anyone in the home allergic to animals or have asthma?
Yes
No
If yes, please explain how this will be handled:
Have you applied to adopt with any other rescue organization?
Yes
No
Current Pet Information
| | | | | |
| --- | --- | --- | --- | --- |
| | Pet's Name | Type | Age | Sex/Altered? |
| Pet #1 | | | | |
| Pet #2 | | | | |
| Pet #3 | | | | |
Where are your current pets left while you're away from home?

Run of house
Crate
Garage
Yard

Doghouse
Other (please explain)

Are your pets allowed on the furniture or bed? Yes No
Vet's Name:
Vet's Phone Number:
(A vet reference MUST be provided for previous and current pets.)
*By checking here, I hereby authorize the veterinarian listed above to supply information to Cascade Beagle Rescue with regard to the pets listed on this form.

Please provide a personal reference

(No family members or people residing in the same home.)

* Reference Name:
* Reference Phone Number:
Previous Pet Information
| | | | | |
| --- | --- | --- | --- | --- |
| | Pet's Name: | Type: | What happened? Be specific: | How long ago?: |
| Pet #1 | | | | |
| Pet #2 | | | | |
| Pet #3 | | | | |
Have you ever put an animal up for adoption?:
Yes
No
If yes, what was the reason?:
Beagle Information
Do you prefer a male or female beagle, or no preference?
Male
Female
No preference
Why?

What age beagle do you prefer?

(select all that apply)

No Preference
Puppy
Young (1-3 years)
Adult (3-5 years)
Older adult (5-8 years)
Senior (8 and older)
What energy level do you want in a beagle?

(select all that apply)

High Energy
Couch Potato
In the middle

No preference


Will you consider a special needs dog such as one who

requires medication for a permanent, but controlled

condition (i.e., epilepsy, hypothyroidism)?

Yes
No
Will you consider an inseparable PAIR of beagles?
Yes
No
Will your beagle be allowed on the furniture or bed?

Yes

No

Please describe your ideal match, as well as the concessions
you could make if your ideal is not available:
* We expect you to commit to caring for this beagle for the remainder of its life. If you can not keep the beagle for any reason, you MUST return it to CBR-East. You may not give it to a family member or a friend. Are you willing to agree to this and be legally bound by signing the CBR-East adoption contract upon adopting a beagle?
Yes
No
DISCLAIMER: I understand that completing this application is not a guarantee that I will be approved to adopt a beagle and the Cascade Beagle Rescue has the right and responsibility to deny any application. By submitting this form, I agree that all the above information I have provided on this application is, to the best of my knowledge, true, and complete and permission is granted to Cascade Beagle Rescue to call any references I have included on my application. I also grant permission to Cascade Beagle Rescue to obtain up to date records from the vet reference I have specified on this application. I understand that falsifying answers on this application, or at any other time during the adoption process, disqualifies me from adoption.

Additionally, I acknowledge that Cascade Beagle Rescue does not guarantee the health or temperament of any beagle that may be placed; however, every effort is made to provide accurate and detailed information about all beagles in our program. It is the responsibility of the adopter to provide adequate health screening and training.
Please email us with your comments, questions or suggestions.
Cascade Beagle Rescue would like to thank B.O.N.E.S (Beagles of New England States)
for permission to use and modify their online adoption form.