About Us
Cascade Beagle Rescue, is a federally recognized 501(c)(3) nonprofit corporation, and the East Coast location was founded in March 2006, for the purpose of rescuing, rehabilitating and re-homing unwanted beagles. Our beagles find their way into our program through many venues – from shelters, animal control officers, and on rare occasions, as owner surrenders (when space allows). We bring all of our dogs up to date on vaccinations, ensure they are heartworm negative, neutered/spayed and micro-chipped before they go to their forever homes.
Our organization is comprised of a caring network of volunteers. Every dog is fostered in a private home and we try our very best to match pets and new owners based on the best fit for both parties. Because some of our beagles have lived less than happy lives, it is our sole responsibility to make each match work!
Pattie Scully and Carolyn Sterner
Co-founders
East Coast Chapter
If you are looking for information about our West Coast location, please click the logo below.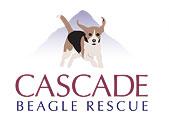 To report problems with this site, please contact the webmaster.