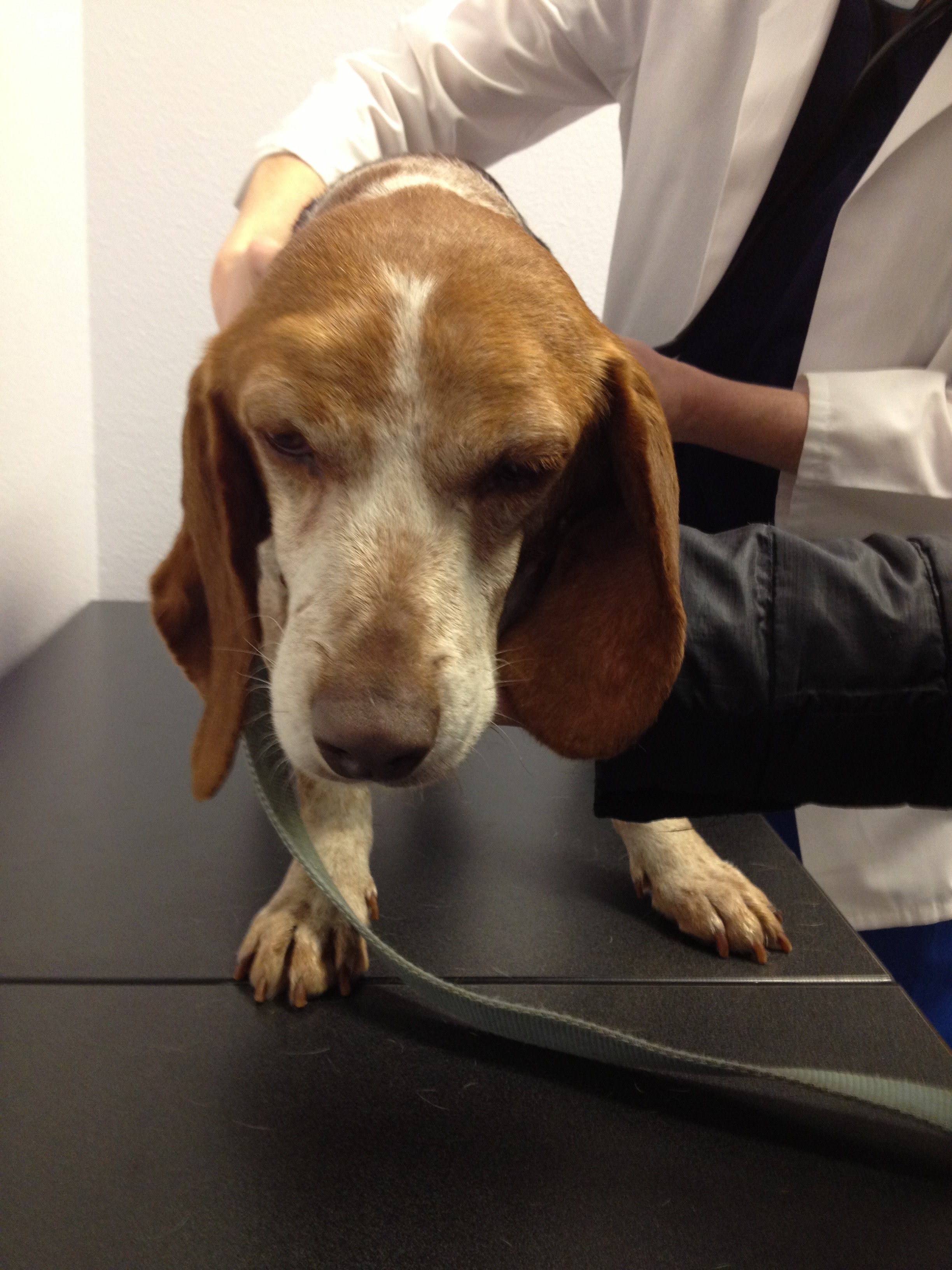 Nutmeg vs. Harness….Harness wins.
Nutmeg, who is called Red Prince by his fosters, is a very sick boy today.  A couple days ago he ate an entire nylon harness…yes, the whole thing.  He seemed fine and had been eliminating little chunks of it the past couple days.  Up until last night we thought everything would work it's way through.  Then he started getting very sick and vomiting.  He would eat mouthfuls of grass and just keep erping them up….over and over again.  Nothing would stay down, not even water.  This morning he wasn't any better to a trip to the ER was warranted.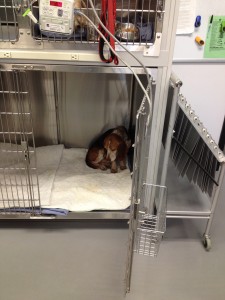 VCA Northwest Veterinary Specialsts/ER Hospital is his current location and  Dr.  Amanda Veach is at the helm.  She saw a very sick boy today.  A boy who is usually much perkier and will at least look up at you with those beagle browns.  Not today.  Today he is extremely dehydrated and has that look of "someone get me a bucket…quick!"   His tummy is all sucked in for some reason, exposing his ribs as if there's a vacuum inside there.   Dr. Veach recommended the following:  Blood tests, IV fluids, and an ultrasound…..but first…..a trip to the front desk to pay a $1,067 deposit, the low end of the estimate.  If the ultrasound reveals a blockage caused by one beagle eating a harness…the estimate jumps to $3,500.  OUCH!   We paid the deposit and now we wait.  Meanwhile, Nutmeg is outfitted with a heart monitor and an IV pump and fluids begin to flow.  Hooray…at least the dehydration issue will be resolved.  For a moment, I thought his two wonderful fosters were going to climb into the ICU bed with him…but they just wanted him to know they were there and told him softly he'd be alright.  I did the same.
An hour later we got the call.   It is confirmed that the blasted harness is wadded up and stuck in the opening of his stomach where it empties to the intestines.  To make matters worse, there is an attached long piece that got thru the opening and is hanging a long ways down into the small intestine.  Poor Nutmeg is on the surgery list for late this afternoon.   Poor Nutmeg….damn that harness!  Some of the hardware passed thru him, but not the bulk of the harness itself. Drat!  Why, oh why do beagles do this stuff.  I guess because….they ARE beagles!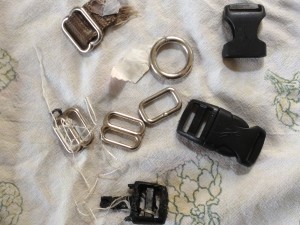 Supporters…we need you now.  Nutmeg needs you now.  We are faced with a $3,500 bill that we didn't have yesterday and that is a hard pill to swallow.  Together we can help Nutmeg!