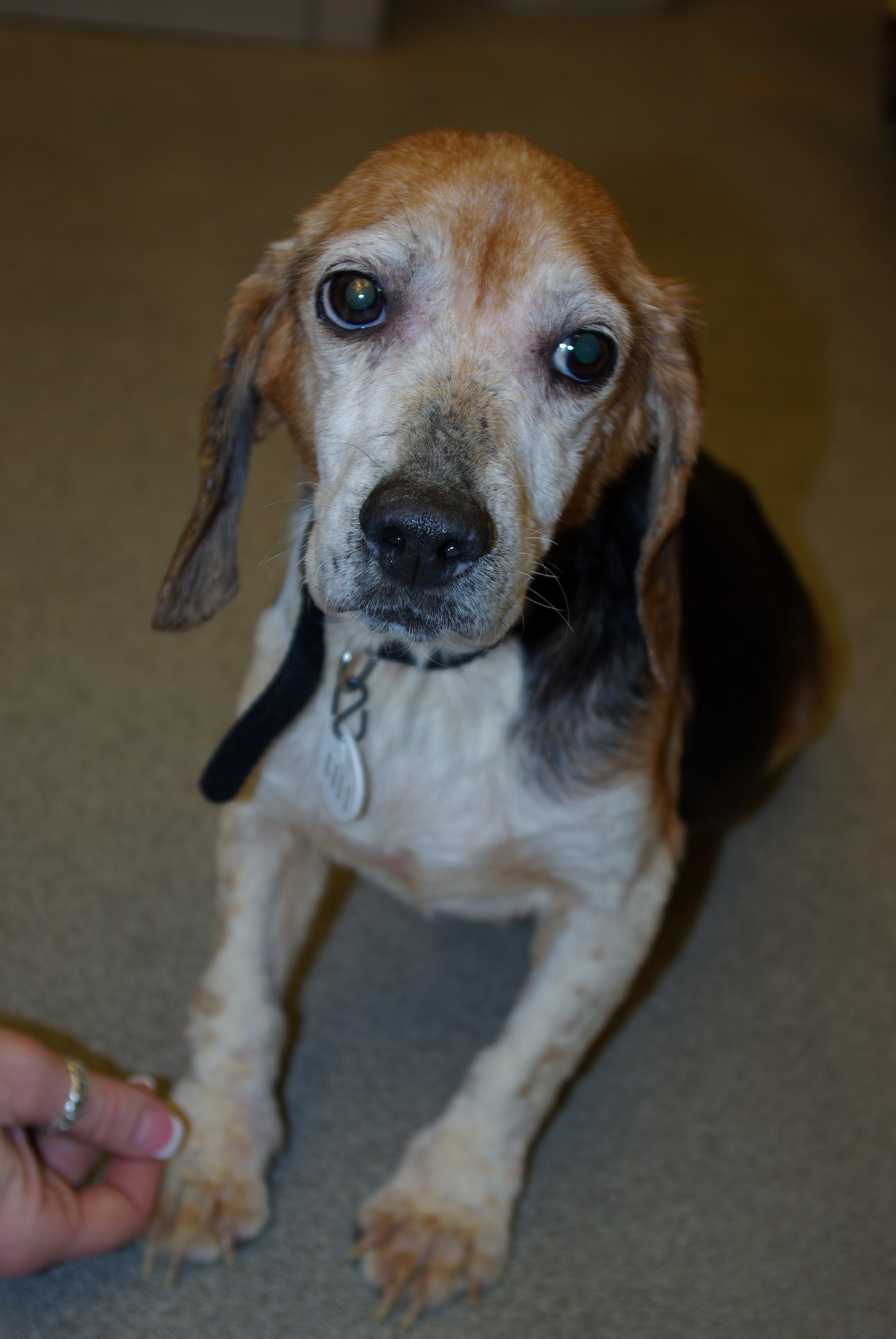 We need your help, they need your help.  We understand that you love beagles and most people want to help in some way.  This is your chance to  make a difference in the lives of 9 beagles who have never known love, compassion, or hope.  In fact, that's the word that most describes them…hopeless.  Until today.  This is the day we looked into their eyes and promised them there was a better life and that they would never know a harsh hand, an empty bowl or a cold floor again.   Ever.  That's our pledge to them.  We told them there are people out there who are good and who care and who will help.
Their story
9 Beagles and 4 rabbits living in filth, thirsty and hungry.  They wait and wait for help as hope fades.  When the authorities finally were able to confiscate all of them, their first call was to CBR to reach out for help.  How could we not?  We exist to help these very souls.   Our coordinators met another one of our volunteers at the shelter to meet the group of 9.  They were in various conditions and ages.  None of them were spayed or neutered.  Some were starving.  There are 4 girls and 5 boys.  Five of them tested positive for Lyme Disease, but all are negative for heartworm..thank you very much!
There is a lot of legal paperwork that has to be done before we can legally take claim to them.  That was all completed late into the wee hours on 1/30/13.  It was touch and go for a while because there was a process that had to be followed in order for the dogs to be released to us.  The accused had to sign them over.  If he refused, there would be a court case, legal proceedings and delays.  The worst part is that unless they were signed over, the dogs would have to stay in the shelter until the entire legal case was over…which is an indefinite amount of time.  He was supposed to report to the shelter 1/30 to sign these sweet Beagles over, but he didn't show.  He said he would, but he didn't.  Animal Control Officers did not give up…they tracked him down late into the night and got the needed paperwork.   So, we are happy to say that these 9 sweet souls are now CBR dogs!
Here is what we need to help them!
Veterinary care/surgeries/vaccinations/microchips – estimated cost for all 9:  $2,000
Transport expenses/supplies – estimated cost: $1,800 (includes kennels, air, ground, etc)
Folks, we understand this is a lot…but they're worth it.  If you can help, even a little bit, it will make a huge difference in these Beagles' lives!
Thank you!!
PICTURES COMING SOON!!!