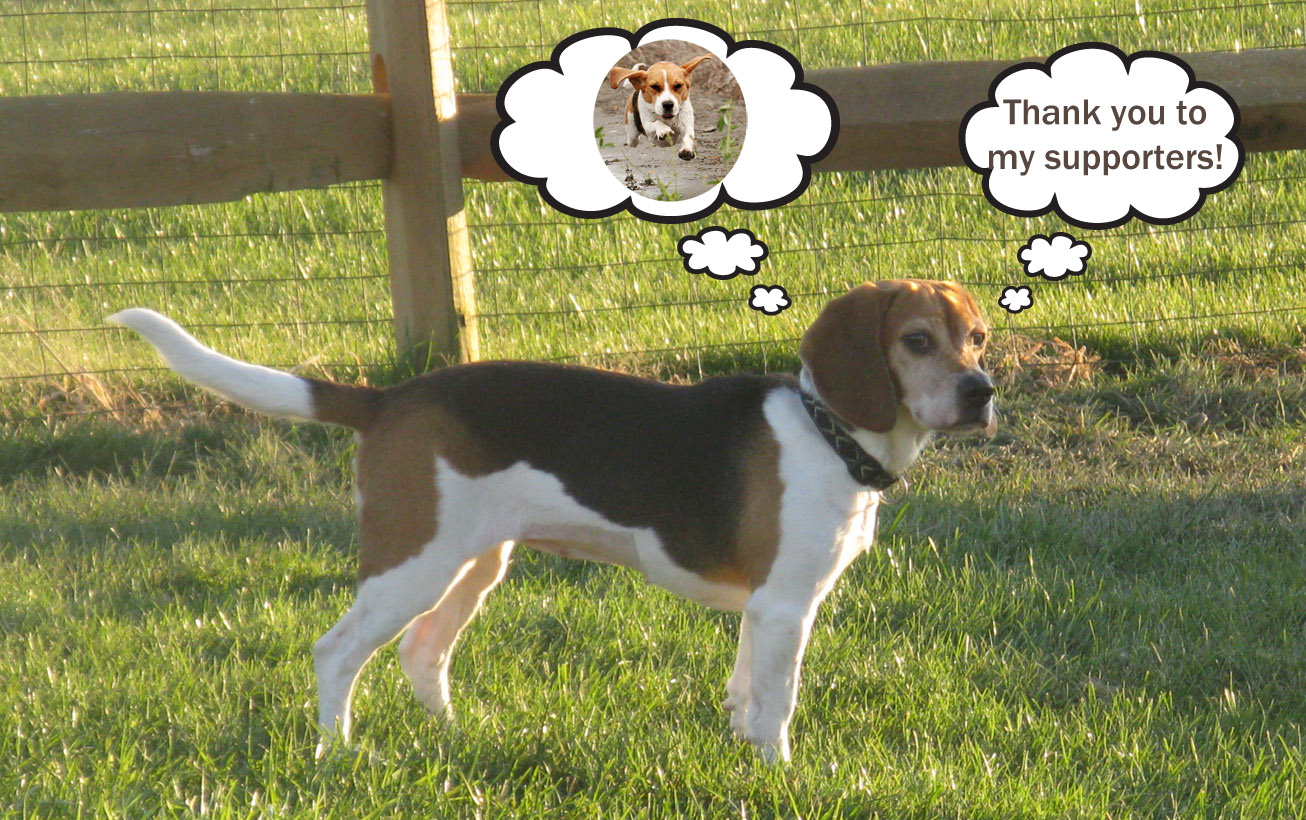 Betty: Vision Testing Confirms Full Sight
See Dick Run.  See Betty Chase Him.
(Note: the photo above was taken prior to surgery.)
According to Joseph, the vet resident who is in charge of her post-op care, Betty is taking full advantage of her new world.  He has had her out several times this morning for play and some vision testing.  The play involves letting her explore her new world..getting used to everyting visual.  The testing is much like normal play too.  He will let her start running around and then jump in front of her from the side.  She completely zig zagged around him with no problem whatsoever!  Before yesterday's surgery, she would have plowed into him.  She also has a positive menace response this morning.  This means that she sees his finger approaching her eye.  All of the testing results are proof positive that she can see…and see well!
She is out of ICU, her IV is out and there is a discharge plan in place for tomorrow afternoon!  We will have video and photos to upload tomorrow when she sees the people who have been loving her and taking care of her since we took her in…for the first time in her life.  Oh geez…get the kleenex again!
Arooo,
Beagle Slave