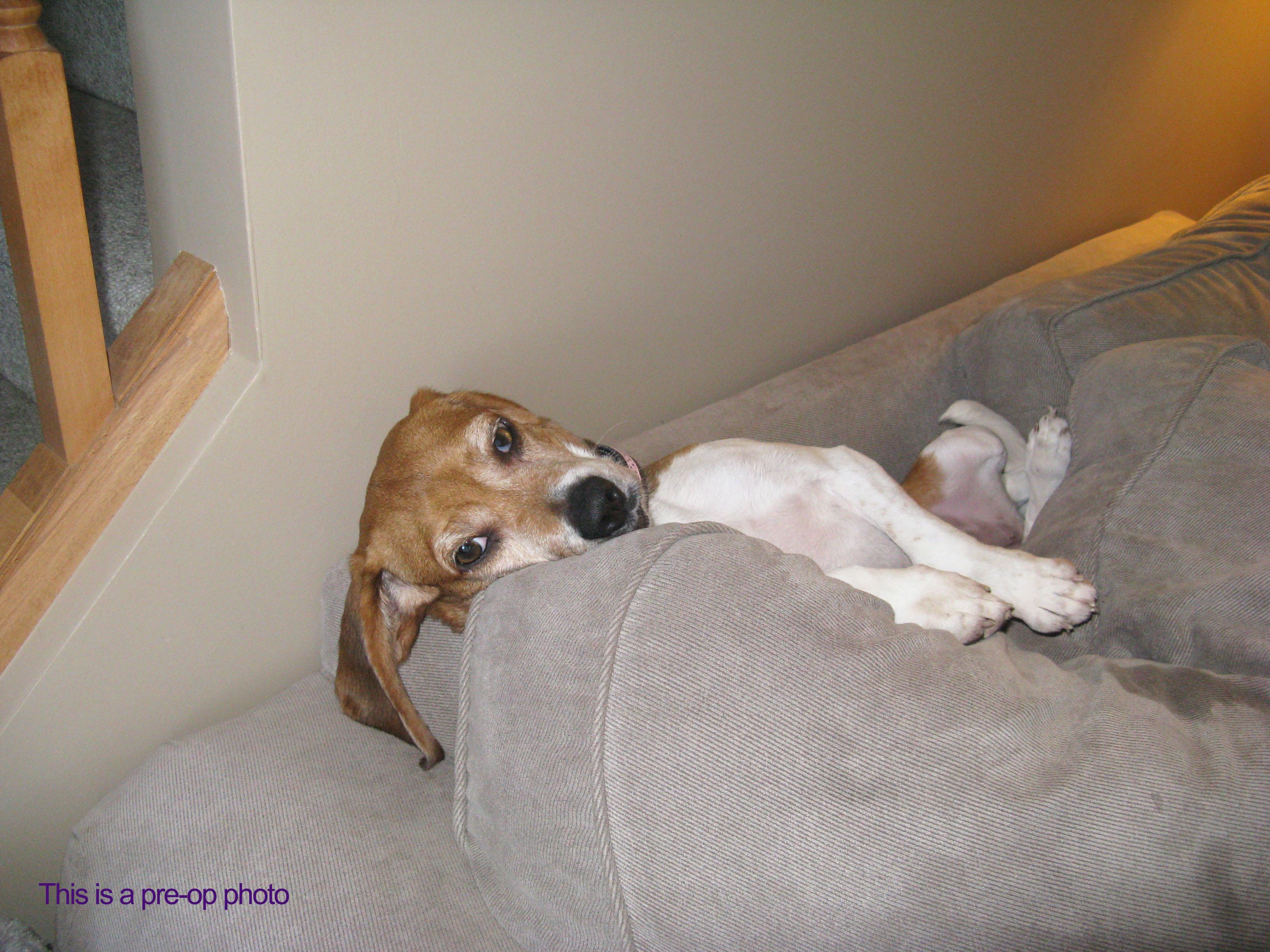 Betty: Being Released Today!
When Mara & Jimmy, (fosters) got the official word this morning that Betty was being discharged from the hospital,  a flood of emotion hit all of us.  When they dropped her off there she was blind.  Now she's not.  We know she's doing great, according to the vets and staff at Cornell….but she will SEE her loving foster family for the first time in mere hours from now.  I am only saddened that I won't be there to witness this reunion where Betty and Mara will lock eyes for the first time.  I expect a blurrily wagging tail on one side and tears streaming on the other.
What will the car ride be like for Betty?  Will she get car sick from everything whizzing by?  I advised Mara to be prepared for that.  What will she do when she first sees her foster brothers (CBR Alums Oliver and Charlie, another blind beagle)?  Just imagine…every blade of grass, every leaf falling…every single thing is new to her.  What will be the first thing she finds worthy of arooo-ing at?  Until now she has defined her world by scent.
I spoke with Mara last night about what it might be like.  All of the guessing is all but over now.  We'll know very, very soon.  We have waited for this day since November 6, 2011 when she arrived at her foster home with a folder marked "Blind Dog."   I think she needs a new folder now, don't you?
Watch for pictures and video in the coming days.  (We were not allowed to film or take photos while in the hospital.)
Arooo,
Beagle Slave