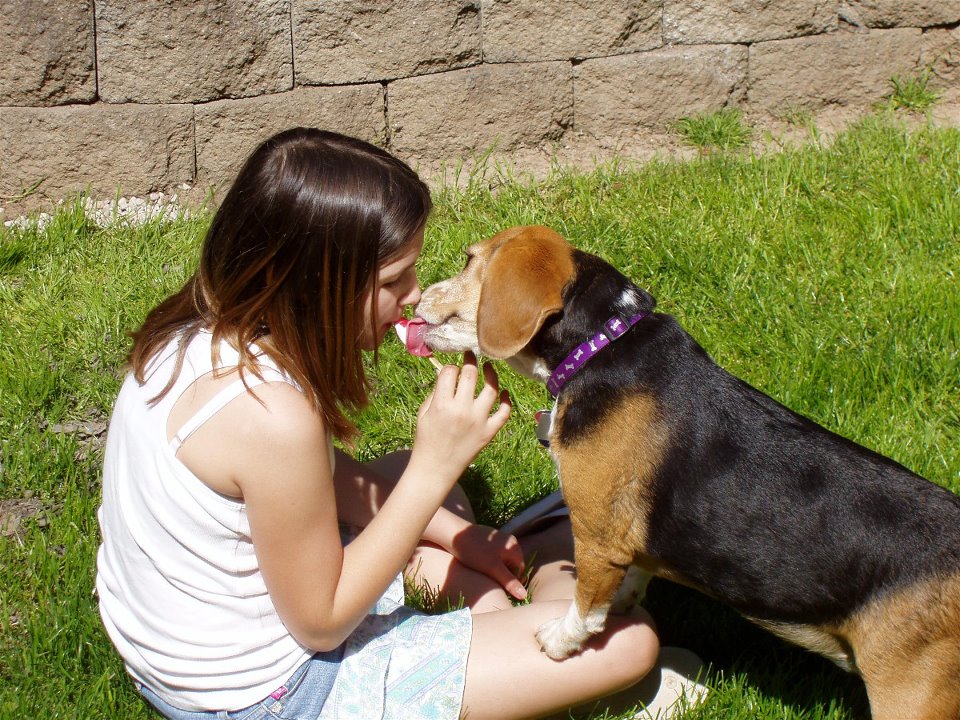 Adoption is the crux of what we do.  We pull dogs from turmoil and try to find the very best place for them to live…forever.  Most of the beagles we pull into our program have come from shelter kennels with the "orange tag" which means you-know-what.  There have been times when the staff was literally walking the dog down the hall to be euthanized when we called to save them.  One time, I actually heard the person on the phone yell down the hall "pull her out!  pull her out!  pull her out!  She has rescue!!!"  As I recall this I can't stop the tears…again.  Many of the dogs we pull in are severely injured requiring lengthy veterinary care, surgeries, rehabilitation and a dedicated foster.  Some are strays and should enter the New York Marathon.  It is expensive to help these dogs but we do it because we are passionate about beagles.   Ninety percent of our budget goes to veterinary care and there is no way to quantify the time and effort that goes into fostering.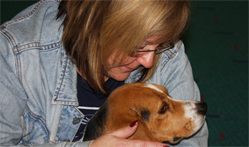 Maybe now it is a little clearer why our adoption process is so comprehensive?  We have a lot invested in every single dog.  We are their advocates, their voice, their fundraisers, their safe place after a life they wish they could forget.  You see, it's just not enough to have a yard and a bowl of food, although those are on the list.  We are looking for "the" home, not just "a" home.  We want to know that we have facilitated an improvement in their quality of life.  We have to know that they will be ok.  We want to walk away with absolute certainty that this dog will be OK.  Oh, and a hint if any of you adopters are reading this….believe me, there are tears as we drive off.  Big crocodile tears! We try not to look back, but sometimes we can't help it.  We just wish there was a way we could communicate to the beagle that we are not abandoning him/her and that the Rescue Angels sent the perfect family just for them.
Not every dog would be successful in every home.  It's our job to create the perfect match and it's hard, let me tell you!  Sometimes there are fabulous people who don't live in a beagle-safe environment.   The hardest thing is to explain this to someone who desperately wants a beagle!  "Well, if you would move, we would be happy to let Snoopy move in!"  Sometimes the environment is perfect, but the people are beagle-clueless.  Most beagles just aren't suited for a person with no beagle experience…especially rescued beagles.  BUT!  There are exceptions.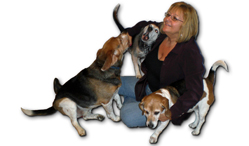 Stephanie Frye is our Director of Adoption Services and then there are others on her team who do home visits, reference checks (yes, we really check), and other functions ranging from database input to putting together adoption kits.  Steph has a knack at this and has a very high retention rate with adoptions.  She has no qualms explaining to someone that they are not a good fit for a beagle and has often steered them to other breeds.
So often we get applicants who say they want a running partner.  Well, unless your beagle jumped the fence and is racing down the road with  you in hot pursuit, most beagles will walk like this:  Step, step, sniff sniff sniff.  Step, step, sniff sniff sniff.  Repeat.  After about 30 minutes you may have made it a block or so.  (We know there are exceptions to this as well).  For those applicants who say they want a dog who will stay off the furniture….newsflash!  Not gunna happen!   You want a dog who doesn't beg?  Right.
One of our favorite conversations is with those who say things like, "It's just a shelter dog so why are you being so picky.  You should be glad we even want him."   Really?
Lightheartedness aside, we do have the best adopters on the planet!  We can't thank you enough for caring, loving, supporting our rescued beagles.  Please keep stories and pictures coming our way.  You have no idea how it lifts our spirits in the hard times to know YOUR beagle is doing so well!
Arooooo,
beagle slave