Adopting a Beagle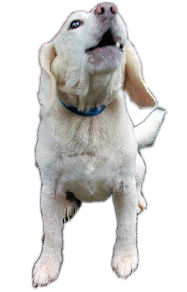 View our Available Beagles!!
We do not always have a Beagle available to immediately adopt, so be prepared. Follow the procedure below to fill out the appropriate documents and get pre-approved. By our having a source to place the pet immediately, your chances of getting a Beagle will be that much greater.
All adoptions will follow this process:
Fill out our online adoption form. If you cannot download forms, please call our rescue hotline at 503.299.4084 and leave your name and mailing address. A packet will be sent to you. Be sure you sign the application!

(Follow this link for more information on fostering.)

Mail completed application to:

Cascade Beagle Rescue
4370 NE Halsey St.
Portland, OR 97213

A representative from CBR will contact you to set up a telephone interview and to set an appointment for an in-home check.

After your application has been processed and approved, you will be placed on a waiting list to adopt a Beagle. You will be presented with detailed information and photos of Beagles taken into our program. With our assistance you will be matched with a new addition to your family!

POST ADOPTION SERVICES: Cascade Beagle Rescue has several members with vast knowledge in all areas concerning Beagles. Our Rescue Support Team will be available to answer questions and to guide you as you introduce your new Beagle to your life!
Congratulations on completing your first step to adding a Beagle to your family!
To report problems with this site, please contact the webmaster.