Spreading the Word...
Thanks to the hard work of CBR volunteers, our event at the NW Pet Fair on April 22 & 23 at the Portland Expo Center was a huge success! CBR's booth attracted hundreds of visitors, including several who were interested in adoption and several more who were interested in volunteering!

THANK YOU to Holistic Pet, Amber Dodgson, LMT, Fairy Dogmother Petsitting, to name a few, for sponsoring our raffle! The purpose of our booth was to educate the public about our favorite booth! We had 15 CBR volunteers, 4 of our available rescue beagles (Daisy, Jingle, Harmony & Calvin) on site to greet the public, as well as a few 'visiting' beagles working at this booth. Our rescue beagles put on a fashion show for hundreds!

CLICK HERE TO VIEW PHOTOS.
by CascadeBR

NW Pet Fair on April 22 & 23, 2006

Portland Expo Center


Back row: Claudia N., Laurie L, Jann H., Michelle D., Gail W.
Front row: Susan O., Denise S.
Participated in walk, but missing from photo: Amber D., Jamie

"Cascade Cares" was our theme to support breast cancer by participating in the Susan G. Koman Foundation's Portland Race for the Cure, the largest in the country. Team CBR - Race for the Cure was led by Team Captain Michele Dodgson.
September - 2006

Watch for details on how to join Team CBR for the 07' Race for the Cure!!


Laurie L. & Jann H., both on Team CBR, hold hands in unity as fellow breast cancer survirors as they cross the finish line together.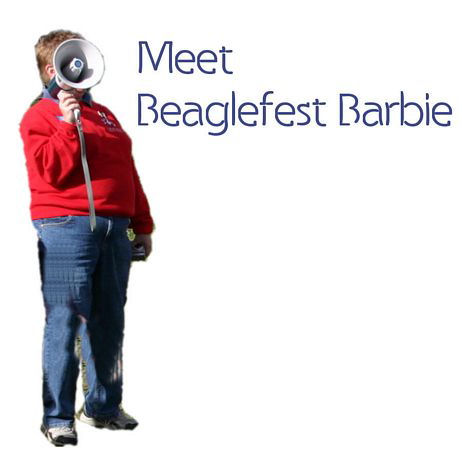 October 29, 2006 marked the date of CBR-West's first Annual Barktober 'Fest! Over 65 beagles were in attendance and they brought approximately 100 humans! Thanks to Zenner's for the delicious hot dogs and cheddar dogs! Thanks to Keith & Joni Bott for organizing, setting up, and working the food booth. (the beagles thank you too!) Claudia and Carl Nell..thank you for decorating and handling the CBR Gear store! David & Michelle Dodgson, thank you for setting up the photo booth, handling the contests, setting up, tearing down and just everything! Thank you to Jann Hayes for working the front gate! Marney & Nick Matheson..thank you for helping with the set up and tear down and lots more. Thank you Amy Freeman for jumping and helping wherever needed!Thank you to all of the attendees who supported our event which was a fundraiser for our microchip program. Take a look at some of our pictures. Check back often, more will be uploaded as time allows. UPDATE! CLICK HERE TO SEE FULL ALBUM!

by CascadeBR

Santa Paws Photo Shoot, December 4, 2006
Photo Album by CascadeBR
To report problems with this site, please contact the webmaster.