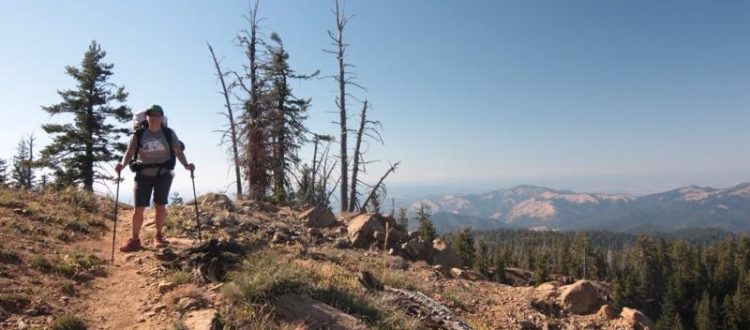 Where in the world is Lisa???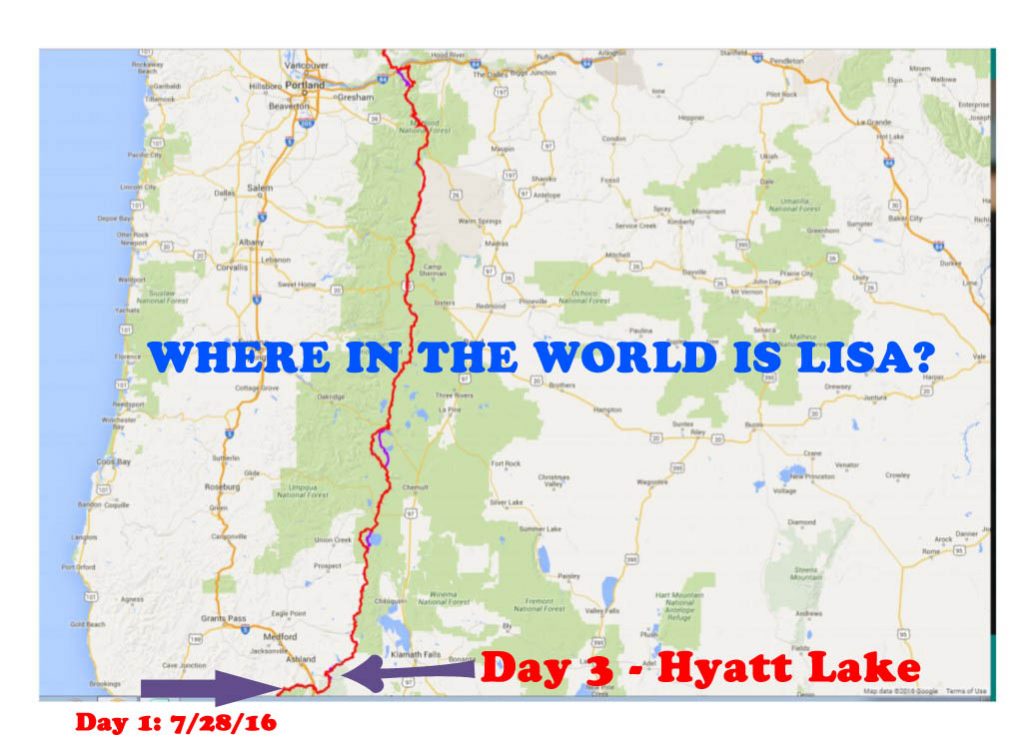 Lisa Goyne is on an amazing journey – -all in the name of raising money for Beagles!  CBR is honored to have her marching 450 miles to raise $20,000 for us.  Wow…I still can't believe it.  FOUR HUNDRED AND FIFTY MILES, people!  She and her life partner, Kimi Lotz, have spent months preparing for this trek.  The food, the equipment, the practice runs, the fundraising, the courage..all of it.  Kimi is the "ground control" who is handling the re-supply stations, communications and providing lots of cheer leading from the sidelines, while Lisa and her cousin, Jenny are out in the field racking up miles and miles. We're really close to meeting the $20K goal…we can do it with your help!
CHECK OUT OUR FUNDRAISING PROGRESS HERE!
This big adventure started July 28th, 2016 and are coming up onto Hyatt Lake now as I write this.  They report (through Kimi) that they are feeling good and no casualties so far.  Go Lisa Go!
Here's a map of the Pacific Crest Trail – Oregon that Lisa and Jenny are on right at this very moment, along with some great photos. We'll keep you posted throughout their journey via Kimi.
July 28 – Start Day – near Ashland, OR
July 31 – Arriving at Hyatt Lake
Stay tuned for more on Lisa & Jenny's adventure!
~Beagleslave