Memorials - Main

A Beagle's Soul Leaves Pawprints on Your Heart
Please join us in honoring those who have crossed before us.
Making a contribution to our organization in the name of your loved one is a wonderful way to
help a beagle in need. To contribute to our Memorial Fund, which is used for medical expenses of needy beagles, and post your tribute, please click the beagle angel:
Heart & Wings symbol denotes a CBR Rescue Beagle
If you would like a listing on this page, please email us.
---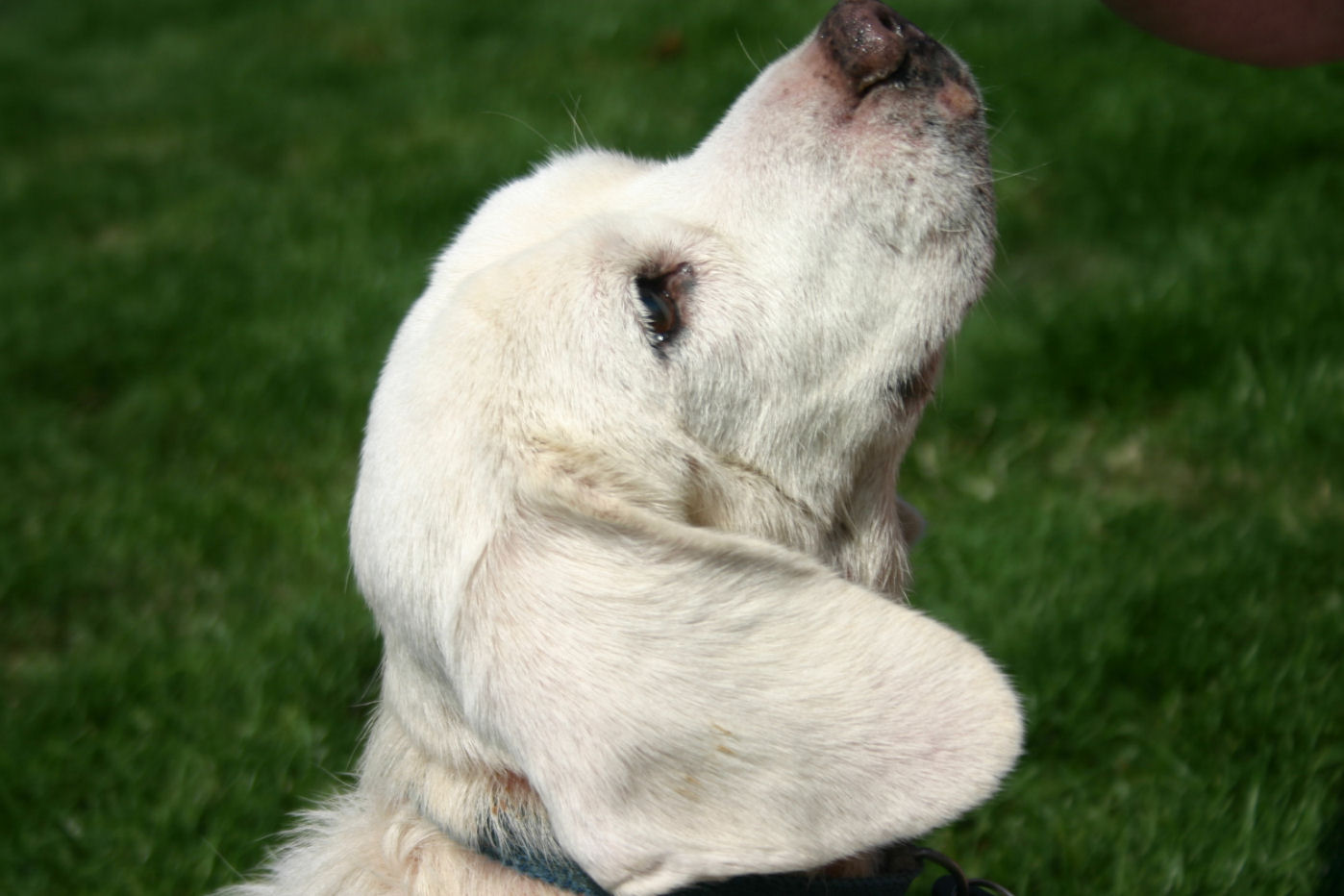 "Boomer"

January 1, 1990 - September 30, 2006
Boomer came to CBR through Bonnie L. Hayes Small Animal Shelter. He was a victim of cruelty, abuse and neglect. When we took him into our care, he was a small 15 year old who was weak and ill from living in filth and having nothing to eat but garbage. As a result, he had severe allergies causing major skin disease and hair loss, ear infections, rotten teeth and other conditions. Despite all of this, Boomer had a soul that grabbed your heart. He was pure white with button black eyes. He was a character who will never be forgotten as he touched many lives. In fact, Boomer's picture still welcomes every visitor to CBR's web site and in many other places throughout our site. He was nursed to health by his foster and eventual adopter, Diane R. of Portland, OR, who had him for almost two years. He was 17 years old when he took his last breath early September 30th. Boomer, run boy. Run and play, and eat whatever your heart desires! The day we took you in was the last day of suffering for you, our dear friend. You are missed.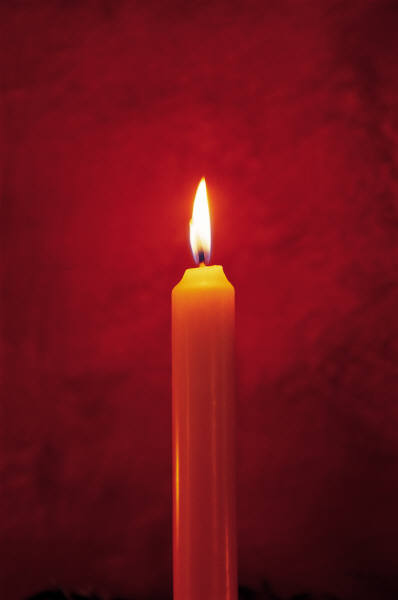 Tributes to Boomer:
We wish you a warm bed and ice cream every day, sweet Boomer ~Susan O'Brien & Denise Sproul
---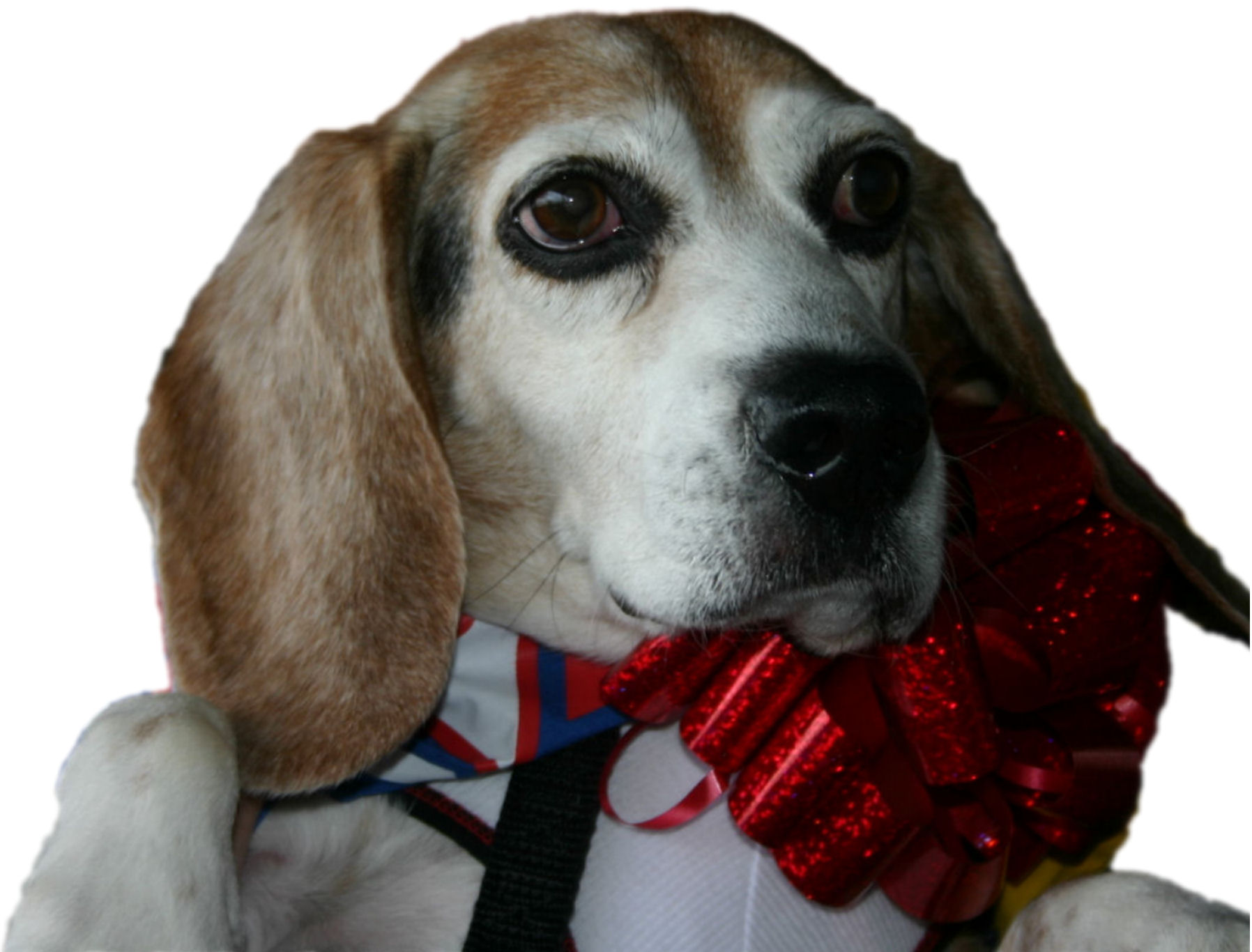 "Fergus Percival"

1996 - August, 2006
Fergus Percival Goodwin came to CBR through Multnomah County Shelter in Portland, Or. We called him "Rocky" because he was a fighter...and he was in for the fight of his life. You see, Rocky had a large tumor on his neck. He was a stray that the authorities picked up on the streets of Portland. He was hungry, thirsty and hoping his family would come for him. He even had tags on. The shelter called his owners but they said to just keep him. He was 10 years old at the time. The shelter workers didn't think anyone would care enough about this 10 year old beagle with a 5 lb. tumor, but WE did. It was love at first sight as he came right up and introduced himself to us! He was pretty sick at that time and we quickly formed a plan of action for him. First, a foster. Jane P. of Beaverton stepped up and volunteered to foster him. She held him, kept him warm, provided food, treats, toys and shelter. She adhered to the strict medication regiment that our vets prescribed. But mostly, Jane gave him love and affection...something he lacked before. He knew now that he was somebody. Somebody important because of her devotion to him. Jane fostered Rocky for six months and was by his side from day one. She was with him when he had the tumor removed and throughout his recovery. Fergus even had admirers from afar...one kind soul from Vermont made a point to come and visit him at the hospital when he was in town on business. Months later, Missy & Russell G. of Tillamook, OR contacted us and specifically asked for Rocky. On April 1st, 2006 he was formally adopted and renamed "Fergus Percival" for which he was known the rest of his days. This sweet beagle got to see sights he had never seen before....the beach, hikes in the mountains, rides in the car. In August, 2006, Fergus succumbed to pneumonia and wasn't strong enough to pull through it this time. Through our tears, we will keep a special place in our hearts for the 'little gentleman' who never gave up. He is desperately missed by his owners, but they have, in his honor, decided to foster another senior beagle. We thank you, and Fergus is smiling down on you for this act of selflessness.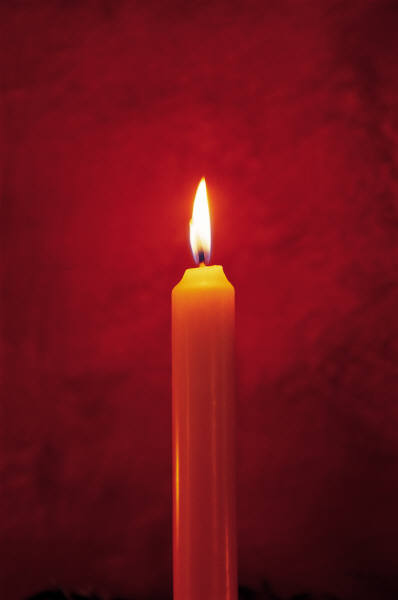 Tributes to Fergus:
Run on heaven's beaches, Fergus ~ Denise Sproul & Susan O'Brien
---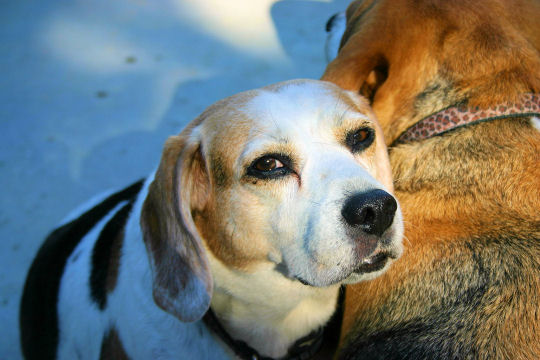 "Penelope"
November 30, 2006
It is with deepest of deep sadness that I tell you that we took Penelope today to make her way to the Rainbow Bridge to meet her brother, Napoleon. She was suffering so and I was so hoping she was going to get better, but she knew it was her time and led me to this decision. I know have two of the deepest paw prints in my heart. She was a wonderful beagle and a most beloved mother to her 10 little beagle babies. I know Napoleon was there to meet her. I would sing this to her everyday:

Miss Penelope blue
I really love you,
Miss Penelope Blue,
Do you lova me too,
Because I really love you!

.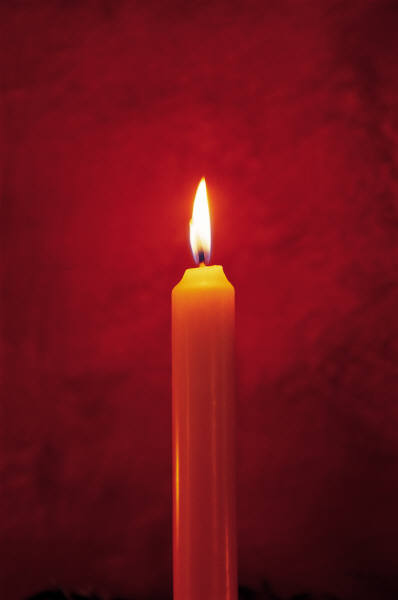 Memorial gifts in Penelope's honor have been received from:
Dan & Vicki Marty
Gail Wilkening
Susan O'Brien & Denise Sproul
Becky Isenberg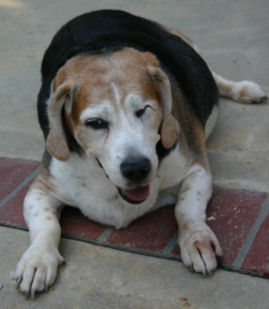 "Napoleon"
~ September 2006 ~
Napoleon was Maureen C.'s baby. He lived a wonderful life in Northridge, CA. "He was a sweet ol' guy who was the absolute best beagle in history." He touched the lives of everyone he met.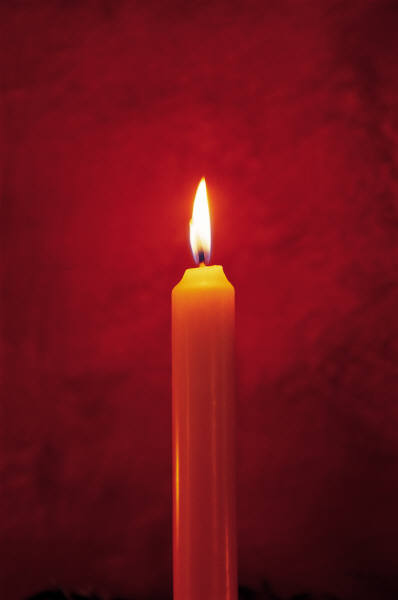 Contributors to Napoleon's Memorial Fund to help beagles in need:
Randy Allgaier & Lee Hawn
Gail Wilkening
Northridge Veterinary Clinic
Sue Hughes
Jacqueline Cavera
Gayla Mass
Susan O'Brien & Denise Sproul
Rebecca Coomes
Catherine O'Connell
Becky Isenberg & "Maggie"
Vicki Marty
Kathy Simmons
Brandon & Jerilyn Franklin
September 2006
Married just 7 weeks, their lives were tragically taken by a drunk driver.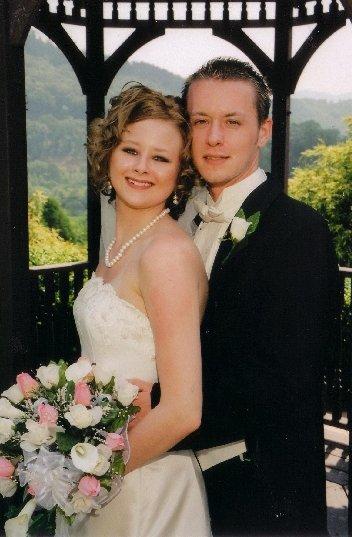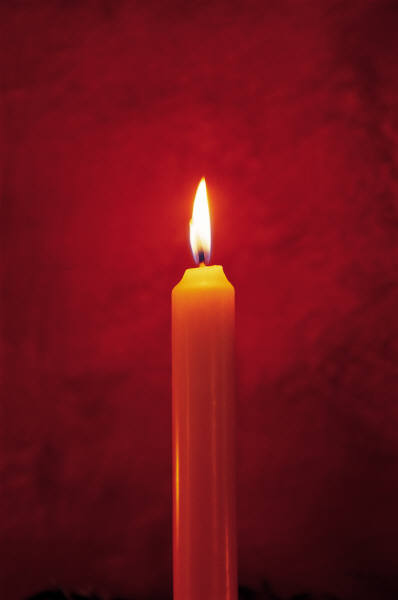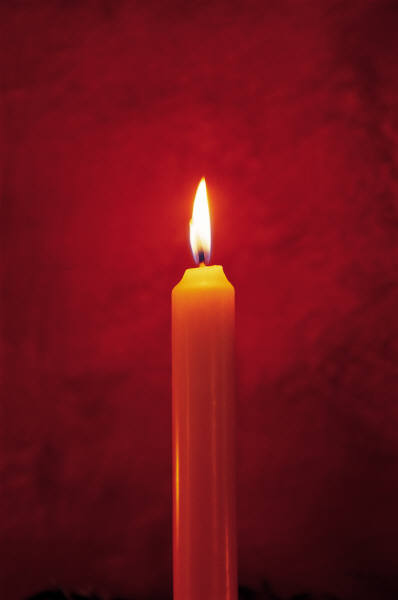 Memorial gifts received from
Judy Mansfield
Gail Wilkening
AOL Beagle Board
---
"Hillary" - Our Favorite Beagle
July 2006
Sweet little Hillary was adopted from the Humane Society in 1993. She had been adopted twice before, but was destined to become the best friend and companion of her new mom, Renee. She has been with Renee through many significant life changes and the two have lived together for over 13 years. Hillary earned the name of "Jabby" because she would jump up on Renee's lap, jabbing her in the legs on the way. Hillary passed in July but left her pawprint permanently embossed in her family's hearts.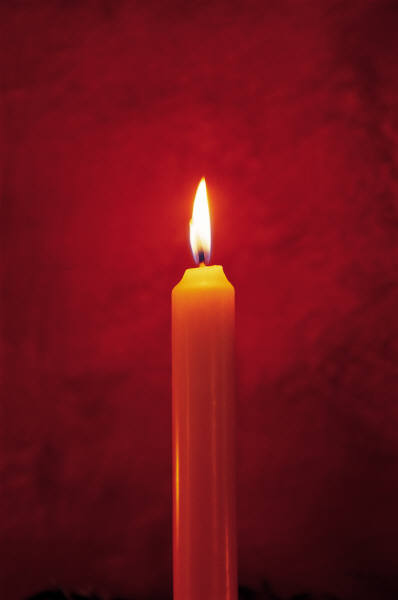 Memorial gift received in Hillary's honor from Renee Kim & Thomas Coulter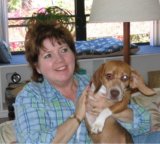 "Lady Bug"
~ December 8, 2006 ~
Melanie's beloved "Lady Bug" went to the Bridge yesterday. "Lady Bug" was a three-legged rescue beagle from North Carolina. Melanie drove all the way up there from South Florida to adopt her. She was well-loved and is terribly, terribly missed by her mom, Melanie, Mark and her beagle sisters, Amy and Abby.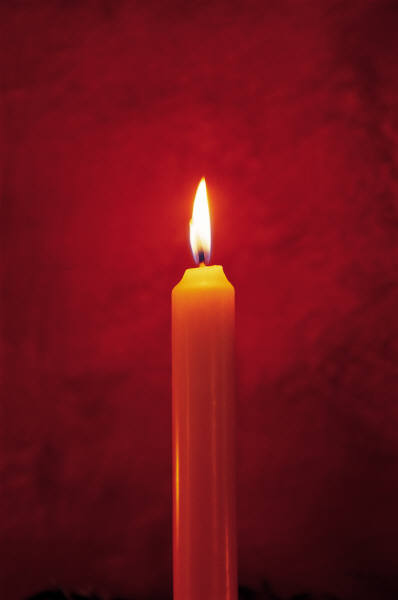 Memorial gifts in honor of "Lady Bug" have been received from:
Gail Wilkening
Becky Isenberg
Catherine O'Connell: In memory of a sweet Lady Bug. She will be missed by many.
Memorial contributions can be made in "Lady Bug's" honor by clicking the beagle angel at the top of the page.
Just this side of heaven is a place called Rainbow Bridge.

When an animal dies that has been especially close to someone here, that pet goes to Rainbow Bridge. There are meadows and hills for all of our special friends so they can run and play together. there is plenty of food, water and sunshine, and our friends are warm and comfortable.

All the animals who had been ill and old are restored to health and vigor;
those who were hurt or maimed are made whole and strong again,
just as we remember them in our dreams of days and times gone by.
The animals are happy and content, except for one small thing;
they each miss someone very special to them, who had to be left behind.

They all run and play together, but the day comes when one suddenly stops and looks into the distance. His bright eyes are intent; His eager body quivers.
Suddenly he begins to run from the group, flying over the green grass,
his legs carrying him faster and faster.

You have been spotted, and when you and your special friend finally meet,
you cling together in joyous reunion, never to be parted again.
The happy kisses rain upon your face; your hands again caress the beloved head,
and you look once more into the trusting eyes of your pet,
so long gone from your life but never absent from your heart.

Then you cross Rainbow Bridge together....

- Author unknown
---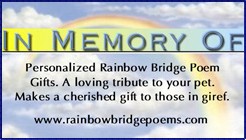 Personalized Rainbow Bridge Poem
A personalized Rainbow Bridge Poem can be made especially for your beloved pet.
~10% goes to Cascade Beagle Rescue~
To report problems with this site, please contact the webmaster.