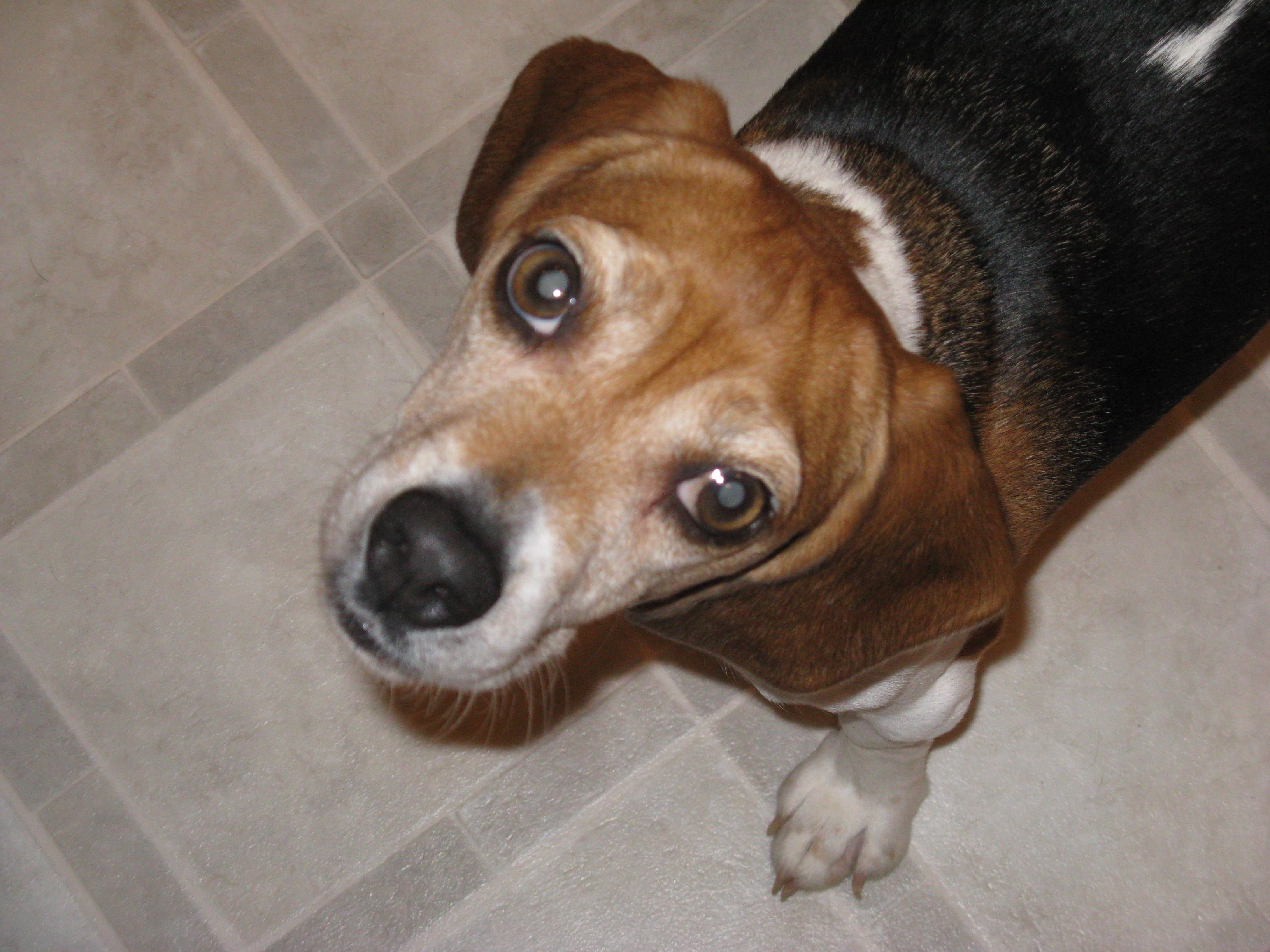 Betty Update
I wanted to post an update today because this is going to be a hectic week and I may not get a chance to post prior to Tuesday.  Take a good look at the picture above…it's the last one you will see of  "blind Betty!   When Cornelle U vet hospital called to confirm her surgery to restore Betty's vision, her foster family's mom, who watches their human children while they work, was so excited she could hardly relay the message!  Mara, foster mom extraordinaire, got a call from mom squealing on the other end "Cornell called!  Cornell called about Betty!!!"  That's about all she could manage to get out.  Mara called the voice message line to get the message herself….it was confirmed.  Betty's surgery is set for March 13.   Well, let me qualify that…she has that one last test under general anesthesia to check the condition of her retinas on the 13th.  When she passes that, which everyone feels she will, she will stay in the hospital and have the actual surgery on Wed, 3/14.
Since we started the campaign to help this one smallish beagle be able to see again, I have often wondered what will go through her head when she opens her eyes for the first time after this life altering surgery.  Will she be excited?  Afraid?  One thing for sure is that she is lucky…and just in time for St. Patrick's Day.
I will be sure to post her progress right here, so please check back often.  I cannot wait to post on the 14th…!  Stay tuned!
Aroooo,
Beagle Slave