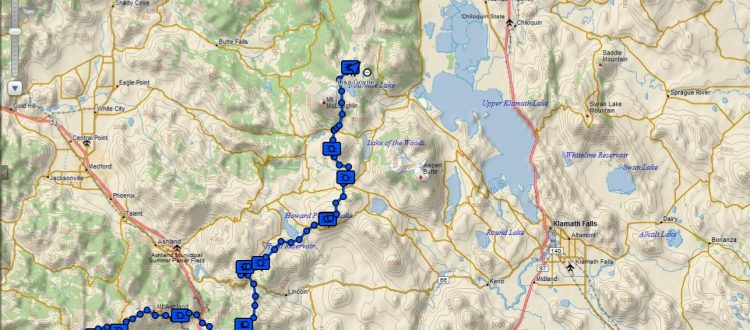 100 mile mark, Waffles & $2,950 to go!
We just heard from Kimi, who is the person holding this hike adventure together. She is collecting supplies to restock the hikers at their next check point, keeping in communication to track progress and give us updates –and she has travelled 1,400 miles by car helping the hikers!  Lisa and Jenny have hit the 100 mile mark in their journey!!  That's almost 25% of the way…awesome work!  Their next stop will be Crater Lake, Oregon, where Kimi will hook up with them for a resupply and to offer words of encouragement – – and listen to their latest adventures.  Hopefully no more rattlesnakes along the way!
Wouldn't it be wonderful if we could give Lisa the news that all of the $20,000 fundraising goal had been met?!  Just imagine the renewed determination this news would instill in Team 450!  We've done great so far to raise $17,050 – – let's keep it going and help CBR help more beagles!
Waffle – A Team 450 honoree!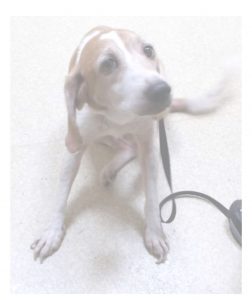 We promised Team 450 that they could name the next 45 dogs we pull into rescue.  They are coming up with some really fun and meaningful names which will be revealed as the dogs come in.  Earler this week, it was Mac-n-Cheese, aka "Mac" (see prior post).  Today we are awating the arrival of Waffle, a sweet ten year old male who has been neglected.  We hope to have him tomorrow, Aug 7.  Just watch his progress as he finds his inner Beagle again under the great care of our newest foster family, Drew & Leena.
Help us meet our $20,000 Goal – Getting Close!

Thank you all for your support of CBR, Lisa, Jenny & Kimi! Keep checking our Blog for updates!
~Beagleslave