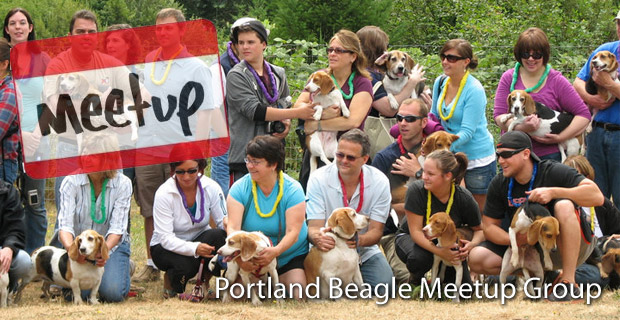 Portland Beagle Meetup
What is this group all about?
The Portland Beagle Meetup is a monthly event that takes place in a dog park each month.  It's a chance for you to bring your beagle/s to hang out and romp in the park with others.  Bring your questions, answers, and interact with new beagle owners, experienced beagle owners and enjoy a great couple of hours.  We rotate the location every month.  This group is owned by Cascade Beagle Rescue.
Where are the Meetups held?
We poll our members (over 350 strong!) on where they would like to meet each month.  The locations are always in a Portland metro area dog park.
When?
Check out the official Portland Beagle Meetup link below to find out details on location and dates.
Visit the official Portland Beagle Meetup site.
Hope to see you and your beagles there!